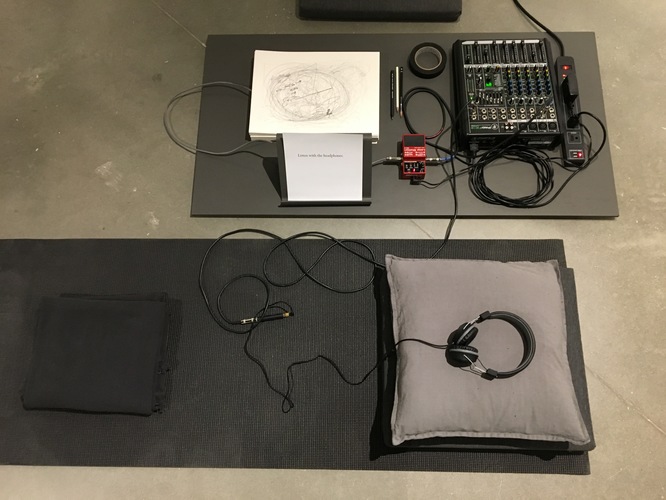 Workshops
~ To REGISTER email spink@towson.edu -
(Space is limited.)
~ All Workshops are FREE
Sound Art Workshop
November 13, 2018
4:00-6:00
(optional informal group performance 6:00-7:00)
Make a DIY contact mic, explore experimental sound making, and create a collaborative soundscape. No experience necessary.
Drawing for Dancers Workshop
December 1, 2018
10am - Noon
(optional informal group performance 12:30-1:30pm)
Experiments for using drawing in dance composition and performance art. Explore drawing materials, create experimental scores, and apply drawing to performance practices. No experience necessary.
Workshops part of:
Embodied Drawings:
Creating Affective Spaces Through Line
MFA Exhibition / Sidney Pink
October 26 - December 8, 2018
Reception: Thursday Nov. 1, 2018 ~ 7:30 - 9:00pm
Gallery Hours: Tuesdays-Saturday ~ 11:00am - 8:00pm
(Closed Nov. 19-25)
Holtzman MFA Gallery
Department of Art + Design, Art History, Art Education
Center for the Arts, CA 2040
Towson University, Towson, Maryland, USA